In the article "PCB Design Analysis Software-NextDFM", we have introduced it's functions and application scenario. This article we will learn something about how to use it?
As an engineer, do you often encounter such problems?
Not deep in the industry, there is no feasibility standard for design specifications and production requirements, and many detours;
There are hidden dangers in the design, but the board factory did not find it, which caused the board to be scrapped, and the board factory dumped the pot to the engineer;
The price evaluation of the board is vague, and there is no clue and direction to optimize the cost;
Use CAM350 to check Gerber files, the importing steps are cumbersome, and the drilling files are not aligned properly;
In response to the common problems of these engineers, Huaqiu customized a PCB manufacturability analysis software "NextDFM" for PCB design engineers.
About NextDFM PCB Design Software
NextPCB has handled thousands of PCB engineering issues. We know that engineers are troubled by high prices and too much time in product exchanges. We, NEXTPCB, hope that we can use our experience and expertise to stimulate the development of the PCB industry, and more importantly and realistically, improve the processing efficiency of PCB files to PCB products.
Therefore, we created DFM to help engineers build low-cost, high-efficiency PCB projects. With just one click, you can discover hidden design problems in Gerber files and PCB files, and get an optimized plan that combines design and manufacturing. The problems mentioned above can be easily solved by DFM.

Feature of Product:  Free for Engineers and Easy to Install and Use
Download NextDFM
Official Download Address:https://www.nextpcb.com/about-nextdfm.html
DextDFM Function - From NextPCB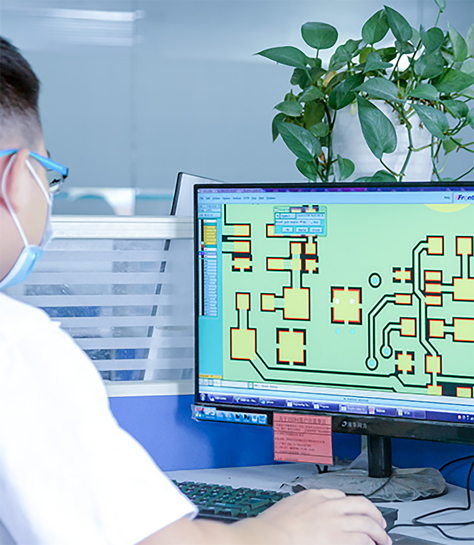 For Gerber files, the software can automatically identify the layer type, automatically adjust the drilling format, and align; for PCB files, the software can directly analyze. Xiaobai can get started, and can be opened by dragging in, without the cumbersome steps of reading files.
It can cover CAM350 and Gerbview's picture viewing function, fool-like operation, and supports physical simulation effect pictures.
3. Analysis of hidden dangers
One-click analysis of common design "pits", and accurately locate the problem, combined with design-side problems or production-side problems and factors affecting prices, etc., to give various optimization solutions.
Real-time pricing is based on the analyzed data, and the price details are given, so that users can predict the cost when designing, making the cost more "transparent" and the direction of cost reduction is clearer.
Integrate multiple practical tools, including jigsaw tools, utilization calculation, gong calculation, solder joint statistics, etc.
It can output Gerber, BOM list, coordinate file of altiumDesigner, protel 99se, pads file type with one key, so that technical novices can become technical masters.
In addition, NextPCB has also created a technical support team. Engineers can directly contact the technical staff in the software if they have any design, manufacturability problems, or software usage problems.