Fast lead time

Fast Service Response.
No matter through E-mail or online service, we can give you feedback within 2 hours at working time. Furthermore, you could communicate with us via live chat on our website.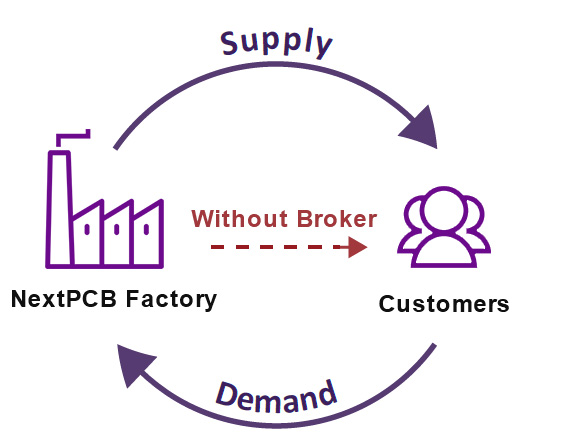 Fast Service Response.
Small Volume one-layer & two layers PCB production time as fast as 24 hours.
Multiple Layers PCB production lead time will be fast as 72 hours.
Component sourcing time: 7-20 days
PCB assembly time: 7-10 days
Turnkey service from PCB manufacturing to PCB assembly: 20-40 days
All the lead times mentioned above are normal capability processes. If you have other requirements such as ENIG, traces smaller than 6mil, drill size smaller than 0.3mm, etc., please contact online service for exact lead time.
NOTES:
1. Our lead time defined as the time from order confirmed to shipping out time.
2. Unforeseen delays maybe exist due to the problems with the files or other situation.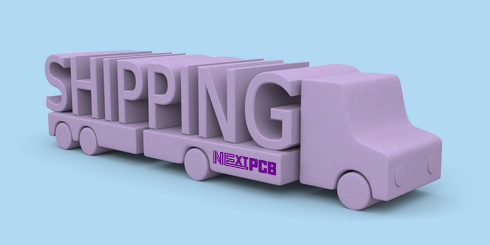 Delivery on Time
NEXTPCB cooperates with official DHL, FedEx, UPS, EMS, etc. without any broker or third-party delivery company so that the order will be picked up and shipped out directly without delay. Typically, the shipping time of each shipping method is below:
a. DHL: 2-4 days
b. FedEx: 3-5 days
c. UPS: 3-7days
d. EMS: 7-15 days
e. China Post Airmail: 15-30days
We also can provide other choices if you are not urgent and need a cost-effective way, such as by sea and by air cargo. Feel free to contact us if you have any ideas. And the shipping time we listed above just for reference, please refer to the actual situation for the exact time.
Suggestions
Lead time is always one of the most significant concerns in PCB prototype and PCB assembly processes. We need your Gerber files, BOM list, pick and place files to complete the PCB manufacturing and PCB assembly. You can prepare these files before ordering to shorten the delivery time. Please consult with us if you do not have a clear understanding of our ordering and fabrication processes. We will help you to save time and get your boards as soon as possible.