Turnkey PCB assembly service
NEXTPCB is a manufacturer in Shenzhen, which is specialized in PCB prototyping to manufacturing, electronic components sourcing, and PCB assembly. NEXTPCB can offer the turnkey service for you within every aspect of the PCB project. You just need to provide your Gerber file and BOM list. We can give you a perfect finished product with high quality and excellent performance very quickly without leaving your house. This sounds very amazing, and please read on for more details about our turnkey service.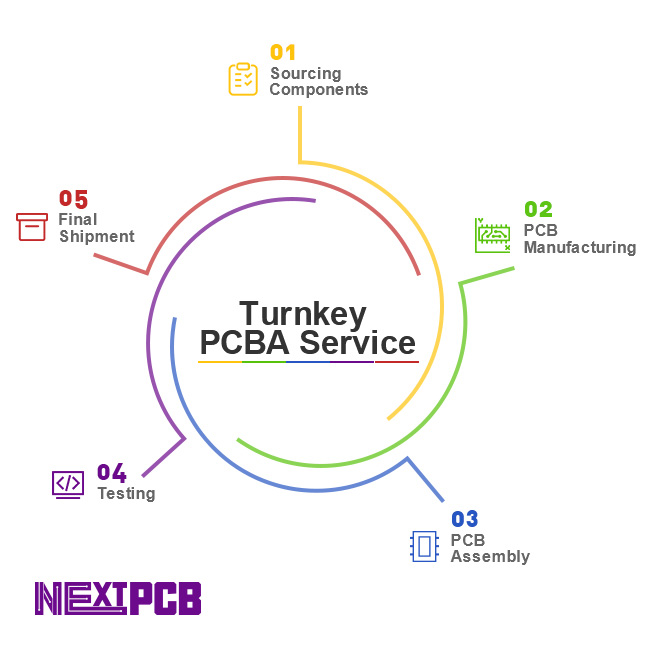 As a professional turnkey service provider, NEXTPCB begins with thorough evaluation for your project, and go beyond dealing with existing problems and work to provide customers with systematic solutions. The detailed assessment guides us to achieve PCB fabrication, components installation, and test phases in an effective way. What's more, when you work with a one-stop service provider, customers don't need to consider anything about subcontractors at all, project management becomes easier.
Customers only need to contact with one supplier to complete a project during the whole PCB manufacturing, rather than a different contact and payment for each part of the job. NEXTPCB will provide all the resources and a complete in-house fabrication shop, which is necessary to finish a project. From sales to engineers to drafting technicians to fabrication technicians to merchandisers, NEXTPCB can handle every nuance of your PCB project whenever customers need under the guidance of a scientific management system and strict quality control system.
Our quality control system: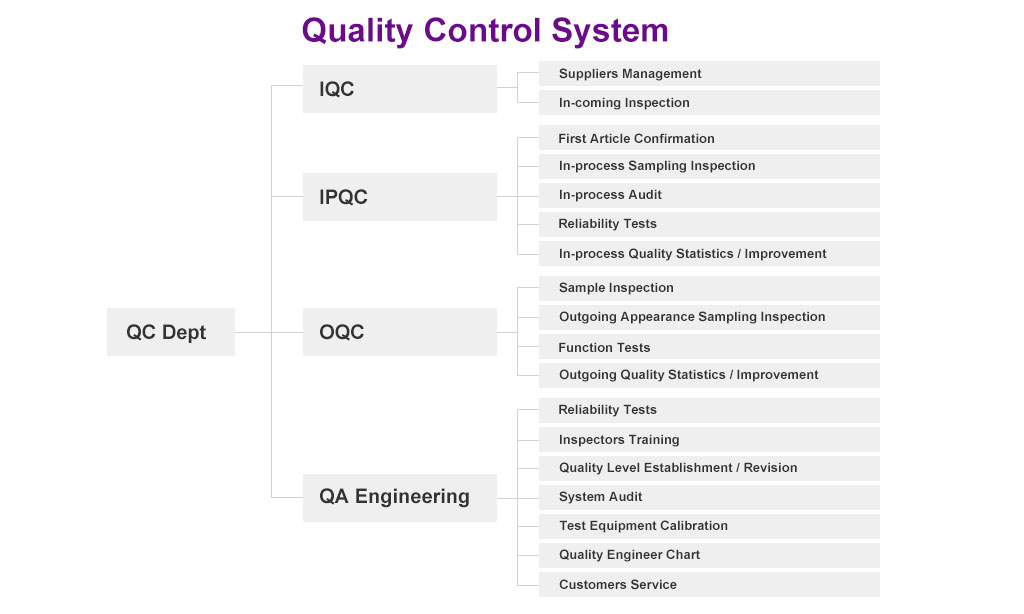 No matter which stage of PCB manufacturing you need, NEXTPCB will provide a customized solution to meet various demands for different customers. NEXTPCB owns a serious of advanced automated production lines and reliable components sourcing to guarantee high-quality outcomes. The service modes we can provide as below:
1. We offer turnkey service, including PCB prototype, PCB manufacturing, components sourcing, and PCB assembly.
2. The customer provides the electronic components, and we offer the PCB manufacturing and PCB assembly service.
3. The customer provides PCBs and electronic components for us to assemble.
In other words, NEXTPCB offers a personalized turnkey service but with the same purpose of higher cost performance. When making decisions with customers, the whole process will be faster, the costs and execution time will also be reduced. With the turnkey service NEXTPCB hope to improve the customer experience, ensure quality standards, improve fabrication efficiency, and decrease transportation troubles. Customers can develop a project at a reduced cost and high quality without any worries. NEXTPCB have established excellent relationships with customers from overseas. Welcome to be a partner with us!
Our overseas customers: